Treasure WAT PHO
#AR Navigation Application # 3D Virtual Tour #Online Donation., #Wat Pho Guide App, #VR
---
+ Flutter
+ AR Core API
+ Firebase
+ AR Kit
+ Google API
+ Web XR
+ Matterport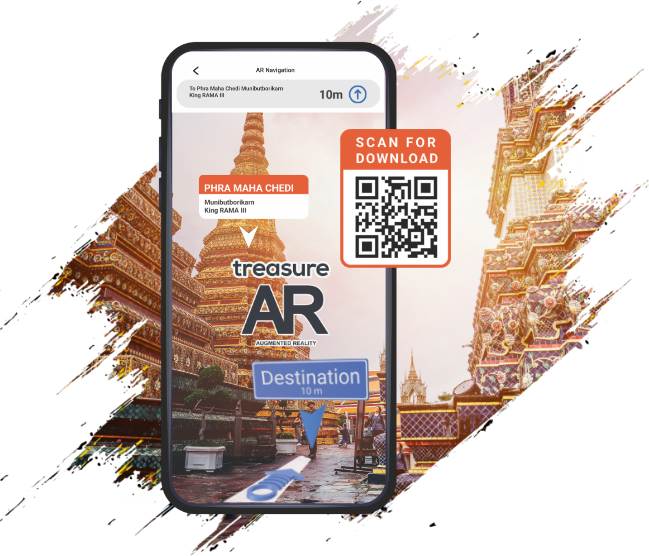 80k+
3D SCAN
Square Meters
60+
Architecture
informations
10k+
Downloads
Since 10. 2022
Project
02. 2022 ~ 09. 2022
TREASURE WAT PHO
Treasure Wat Pho, an application that will take you to experience Learn and travel in all dimensions with cultural treasure of Wat Phra Chetuphon Vimon Mangkalaram royal palace.
[ Platform Development ]
User Platforms
+ iOS App
+ Android App
+ Website
VR Platform
+ Meta App
+ Web for Meta
[ Design ]
+ App icon Design
+ Ux/UI Design
+ Backdrop/Rollup Design
[ 3D Contents ]
+ 3D Scan (Digital Twin)
+ 3D Virtual Tours
+ Virtual Selfie
[ Production ]
+ introduction Video
+ App Review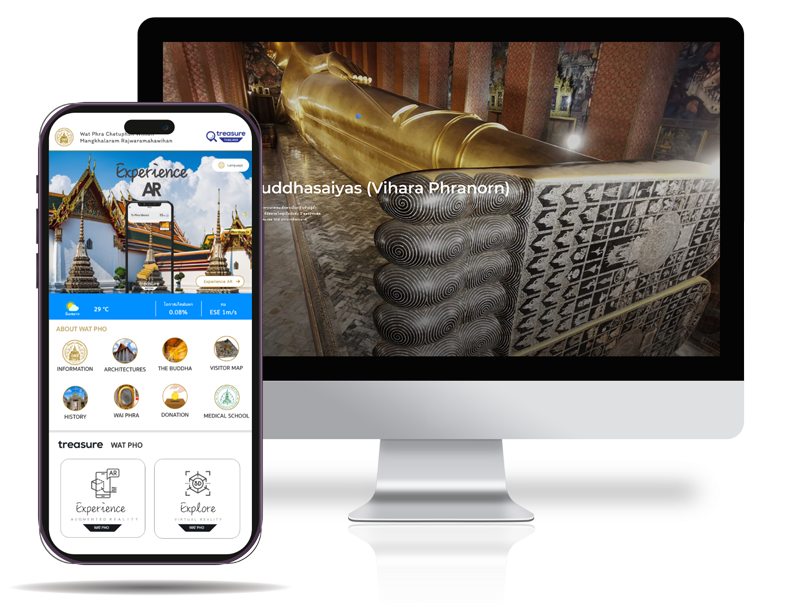 Also Watch the following video for a better understanding
Historical places, cultural places, transportation, and hot places of each regional representative region were visited and photographed one by one, and all materials were put into this app to help first-time travelers. Before visiting, we first experienced it as a virtual tour, and made it possible to get everything from transportation information to accommodation reservations.